Hooray, Hooray, Hooray For Hollywood!! Don't you get goosebumps when your hear the announcer say "And the Oscar goes to..." Or walking through the entrance of Disney's Hollywood Studios and seeing the huge sorcerer's hat? That's the excitement you'll feel today with Kellybell's newest kit called
It's a high energy kit that's just perfect for scrapping your Oscar parties, talent shows, and adventures in Disney's Hollywood Studios. Kelly's elements include a fabulous assortment of film reels, clapboard, stage lighting, cameras, marquee, tickets and doodles. There's 15 papers in the classic blue, gold, red and black colors of Hollywood. Plus an awesome black alpha trimmed in gold.
She's also created a matching set of 8 word art sayings. You'll definitely find a great title for your layouts in this set.
Make sure you grab these kits while they are on sale for 25% off - this weekend only!!
For some creative inspiration, here's a layout I made with 'Hooray For Hollywood'.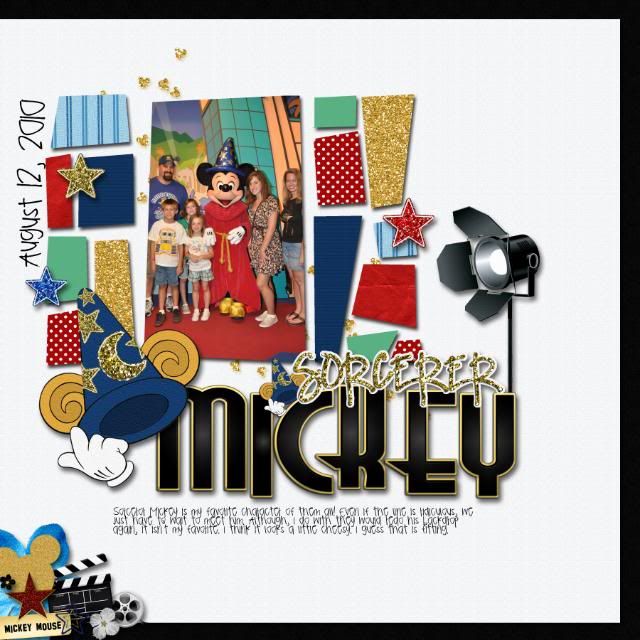 Kelly's Creative Team will be offering 2 freebies with this kit. Head over to Julie's blog,
The Long Way Home
, to grab her gorgeous frame cluster. Then head to Jenn's blog,
Scrapping With Jenn
, and grab her fabulous paper stack. Enjoy!!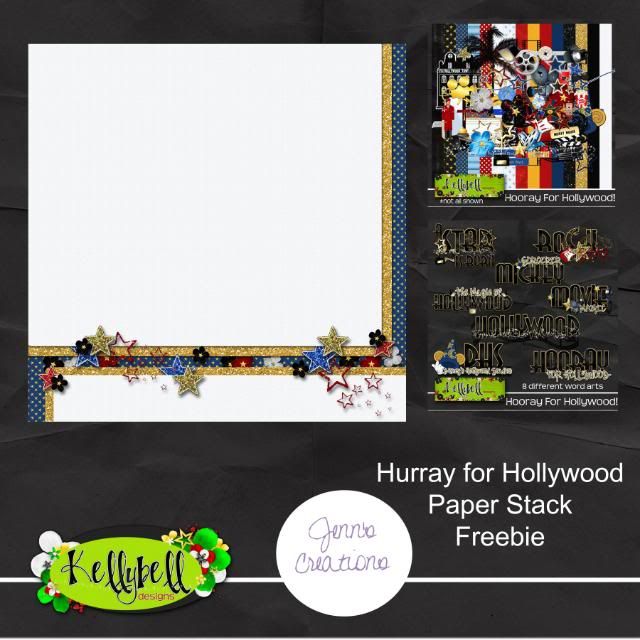 click preview to download, or download
here
.