So first of all, I have some good news! I was guesting over at Kellybell designs for the month of September, but now she has asked me to stay on! So I am officially a CT member for Kelly! She has fabulous kits that can be used for Disney and anything else! So you will be seeing a lot more freebies from me using her great kits!
More good news, I have managed to finish April. I had a bunch of dance pages to do. My three daughters all are in competitive dance. I try to make a book for each of them and the lines that they are on. It's fun, but I can't believe that the new year has already started and I'm still working on last year's pages.
Here are some of those pages.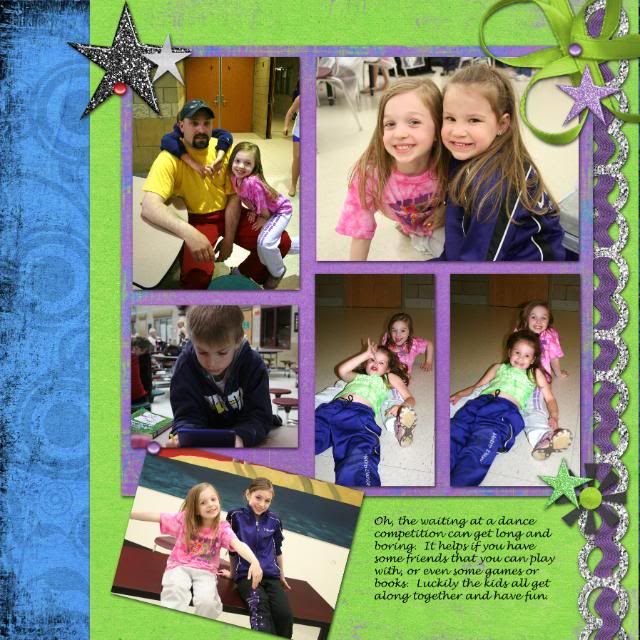 And this one, my oldest daughter did a tap dance called "Deperate Housewives" where they came out to the theme of I Love Lucy and some drama ensued. Hence why they're desperate girls.
That's it for now! Have a great day!