Patty has some magic for you today! She has a new kit out called The Sorcerer. It's super fabulous! And you can get it at the
kit challenge
at Mousescrappers. Or, if you don't want to participate in the challenge, you can always pick it up in her store. I don't know if you know this or not, but Sorcerer Mickey is my fave! I love him! So this kit has a special place in my heart!
And she also has some stacks and clusters in the store to go with the kit.
Here is the page that I made using the kit. Sam wouldn't let us wait in line to see Mickey, the line was just ridiculous, so this was the closest I got.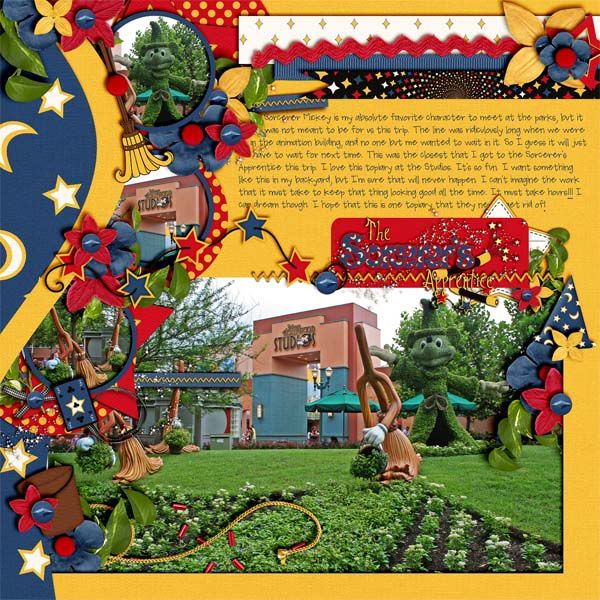 Happy scrapping!