I'm super excited to announce that I am now on Tanya's new CT. She makes the most awesome things! I have loved her work since the Designs Star Challenge over at ScrapMatters. I couldn't wait to work with her goodies! She has a new alpha out today. It is the cutest little thing.
I also used her collab with WM[squared] that just came out last week: Peace, Love, and Flip Flops.
I created these pages.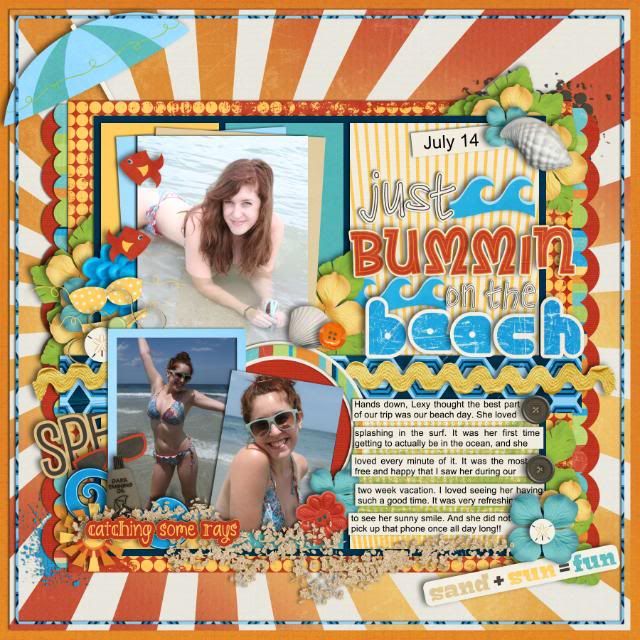 Tanya's alpha is on sale right now. Be sure to grab it for an awesome addition to your stash. Happy Scrapping!