ScrapOrchard has their twice yearly Farmer's Market Sale going on right now. All products in it are only $1!! And Cheri has a new mini kit in it called Girls on Wheels. It's adorable!
I made this page of Bella's new bike she got for her birthday. She was pretty excited.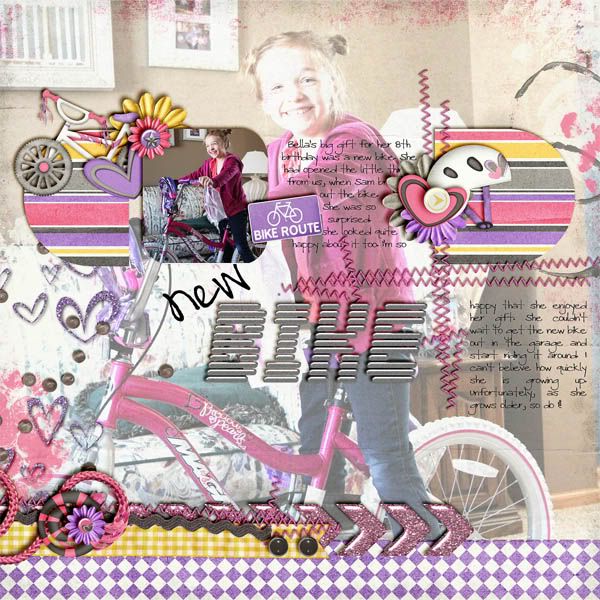 Be sure to check out the
Farmer's Market
for more of Cheri's great products for only $1!! Happy scrapping!