Cheri has a new mini kit out today that is beyond adorable. Fish Bowl is perfect for scrapping those goldfish photos or just about anything aquatic or boyish. Check it out.
Here is what I scrapped with it. I have goldfish pictures from my son's first goldfish, but first I wanted to scrap these pictures of my kids on their first submarine ride in the Bahamas.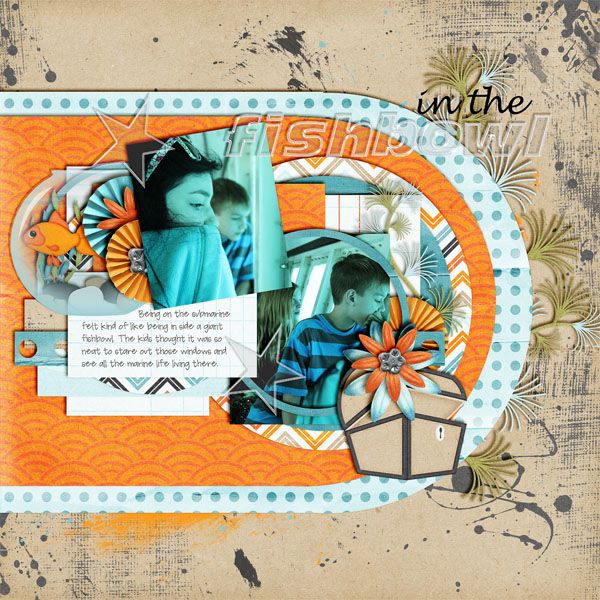 I just love the colors and fun elements in this kit. Go take a peek at it! Happy scrapping!