Chelle has an awesome new bundle out for you all today! It's perfect for all those tailgating parties, or just any sports game or food related event.
and for a limited time (1/6/12 EST until 1/12/12 EST), if you purchase the bundle, you get the quickies for free...
Here's what I made using the
Food 4 Fans
, which is sold separately as well.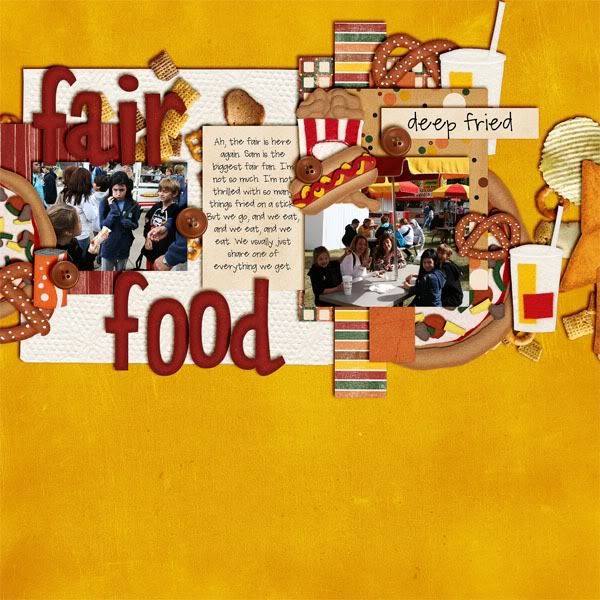 Have fun scrapping all those fun events!!