Cheri has bundled up a classic for you with some added frames and shadows on the characters. It is one of my favorites! I love how versatile it is! A Charming Party works so well for boys, girls, parties, princesses, princes and lots more!
I made a new page with it, because I just love it so much! I think it's a perfect kit choice for Norway!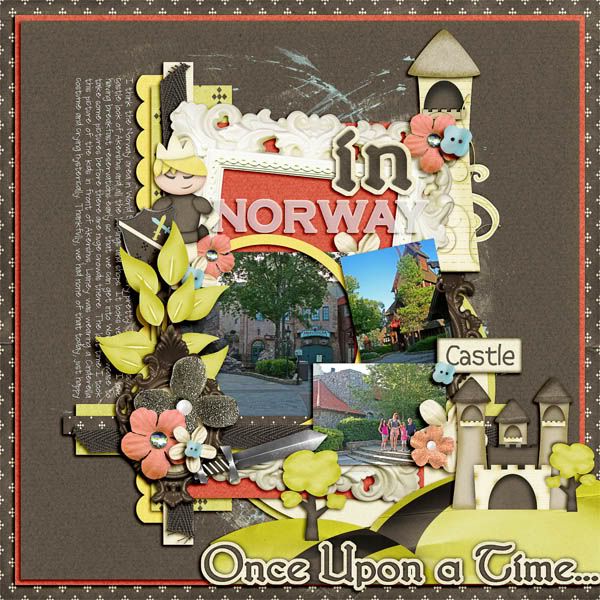 It's on sale right now, so you should snap it up! Happy scrapping!