Lina has a new kit out today all about magic. It's perfect for those little magicians in your life, but it could also be used for so much more!
I thought it was perfect for a page chronicaling the magic of love.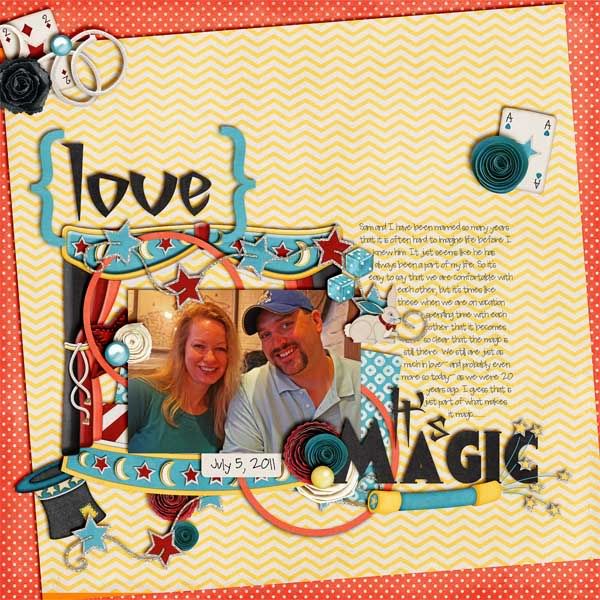 It has perfect colors and wonderful elements! Happy scrapping!