I have been such a bad blogger lately. It seems that the summer has just gotten away from me. I'm vowing to be much better for the rest of the summer. Anyway, Wendy has a new kit from her Great Escapes Collection that is super fun. I so wish that I had actually been to Paris, but I have to use the France in Epcot since that's the only place I've been.
Here's what I made also using some things recolored from the Great Escape kit.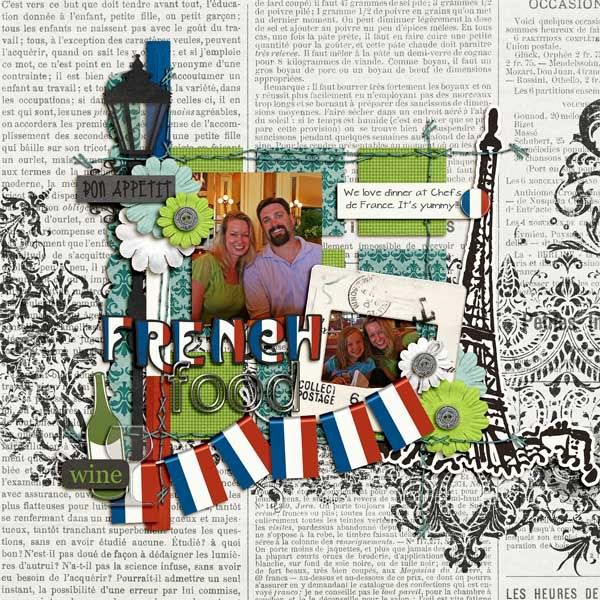 Check it out while it's on sale over at ScrapOrchard. Happy Scrapping!