Jenn has a new collab out with Julie Billingsley today that is the cutest Easter kit ever! The colors are so perfect, and there are tons of generic elements making it perfect for almost anything!
I made this page with it.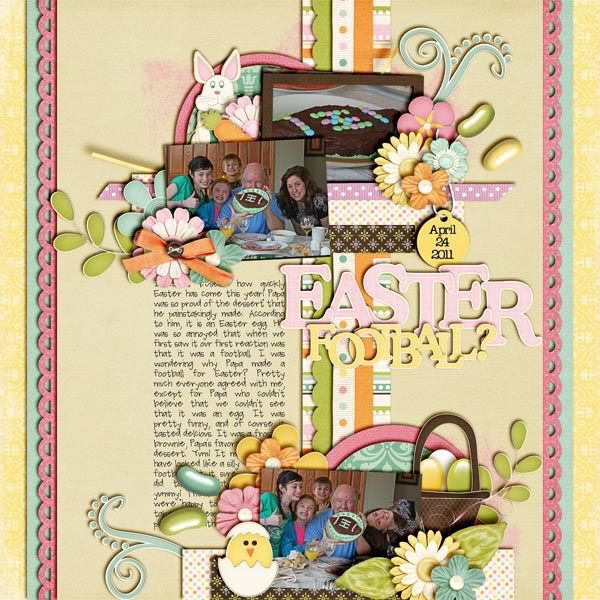 Be sure to stop by and get it while it's on sale! Happy Scrapping!