Patty's got a bright new shopping kit out today that is a perfect match for the Lego store! And she's also got a new date that is a barcode and super cute!
I also used Patty's Outlined Alpha which is a perfect match!
I couldn't resist making a lego page.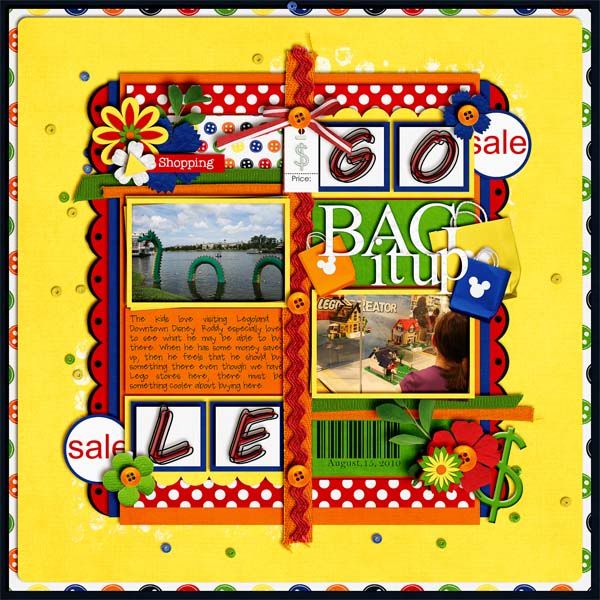 Patty's whole store is 50% off, so go take a peek! Happy scrapping!