Patty has an awesome new bundle out that is sure to remind you of a favorite fish from down under. Yes, this kit will have you singing about a great blue world out there to explore. It's perfect for scrapping all of those Living Seas pictures!
It was perfect for these photos I took before entering to find Nemo. We absolutely love the Living Seas. My kids could spend hours scanning the aquariums.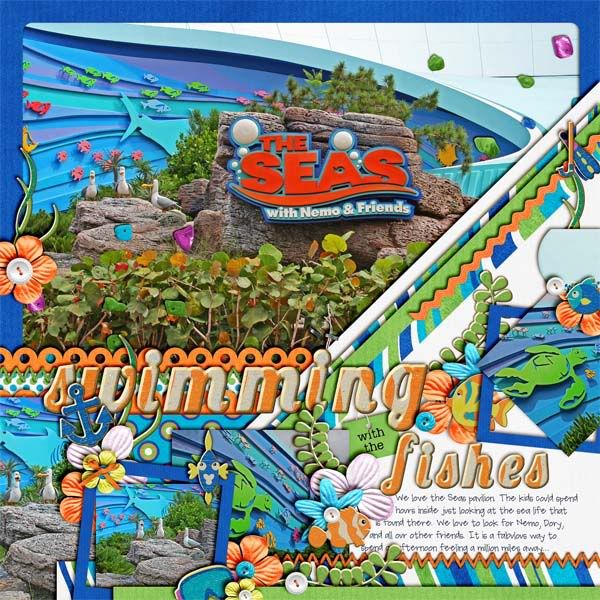 It's on sale now. You don't want to miss it!! Happy scrapping!