Cheri has the cutest Easter bundle out today in her shop! The colors are not your usual colors. Easter kits are usually all pastel or super bright, but this one has some rich, grungy colors that will knock your socks off!
I'm out of Easter pics at the moment, but this was the perfect kit to chronical our good weather fortune lately.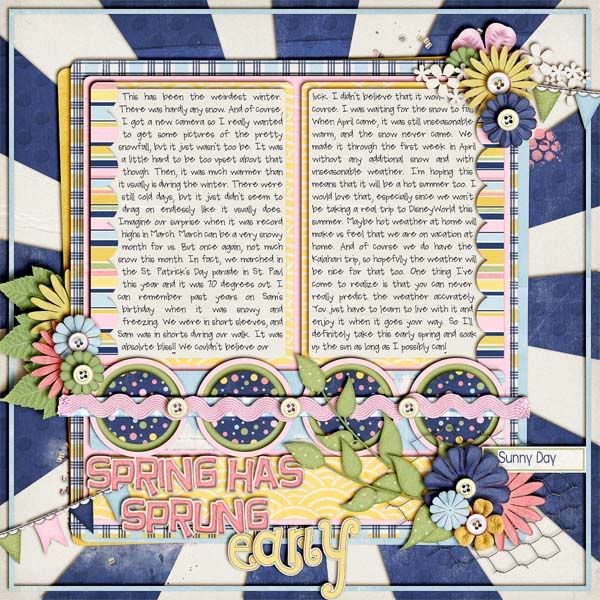 Go see what the fuss is all about! Happy scrapping!