Chelle has an adorable new bundle in the shop today. It is full of whimsy and fun! Do you have a garden gnome? We don't, but after I saw this kit, I have to admit.... I'm thinking about it.
Since I do not have a garden gnome or really any pictures of spring yet, I decided that the colors would be perfect for the Germany pavilion. Especially since the garden gnome originated there.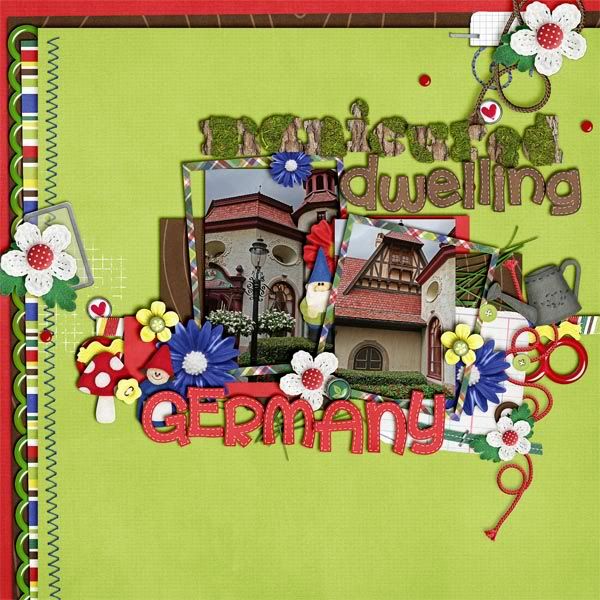 Make sure you head over and check it out! Happy scrapping!