Chelle has a new bundle out today that is all about hitting the links. I think that means golf, right? I'm not a big golfer but I do love mini golf, and I have resolved to go soon so that I can use this awesome bundle more!
I didn't have any pictures yet, but I did make a journaling page highlighting my intentions.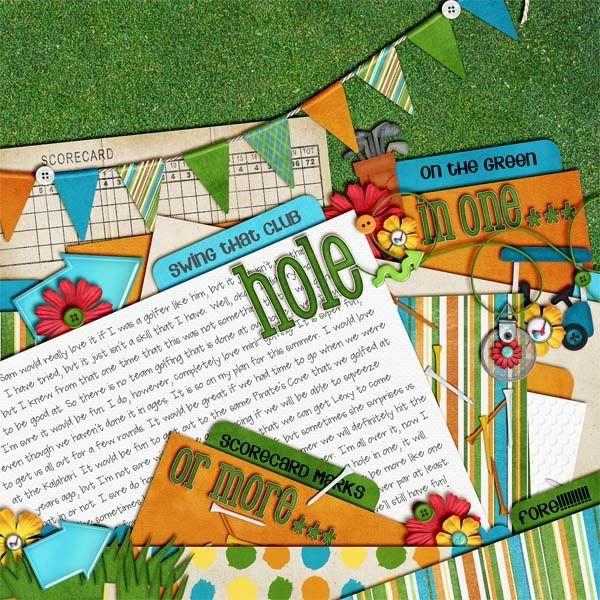 Get some putt putt going in your life. Happy scrapping!