Well, you should be! Day has a fantabulous new kit out for expecting mothers today. It is not a baby-ish kit, it is very modern and fun! It is also packed full of elements that would work for non-themed pages too!
I completely love the colors and feel to this kit. The elements are plentiful and are so fun to use! I couldn't find any good pictures of me pregnant. I usually tried to hide from the camera then, and my baby is 7 now, so it's been awhile. But I wanted to do a page about how those 9 months made me feel, so I did this photoless page.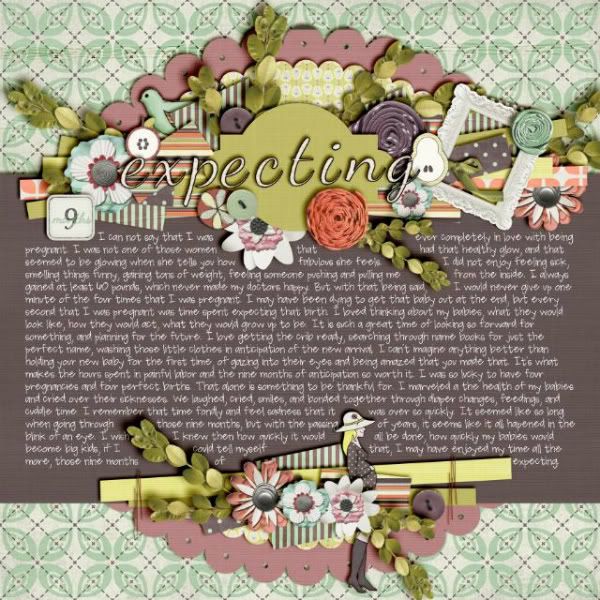 This amazing kit is on sale now at ScrapMatters. It would make a beautiful addition to your stash. Happy scrapping!