If you are looking for the park hopper blog train.... keep scrolling down...
Wendy has added to her Great Escape line and it is simply awesome! This one is themed for New York and it is a must have for all those big city people!
And I also used Wendy's original Great Escape kit.
I was so yearning for New York when I saw this kit, so I had to make a two page spread to remember my New York trip back in 2007.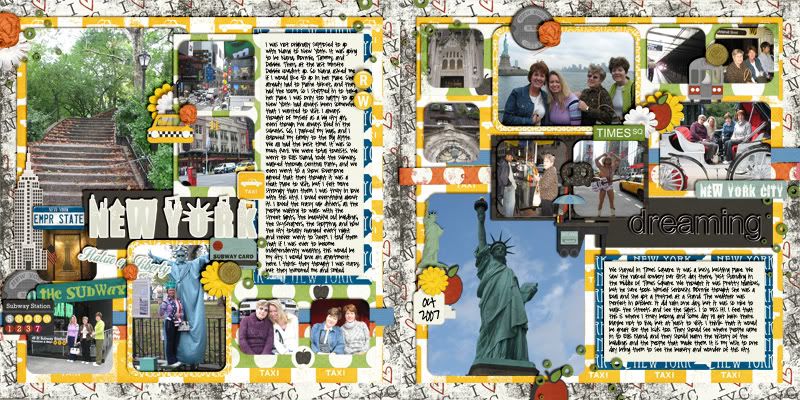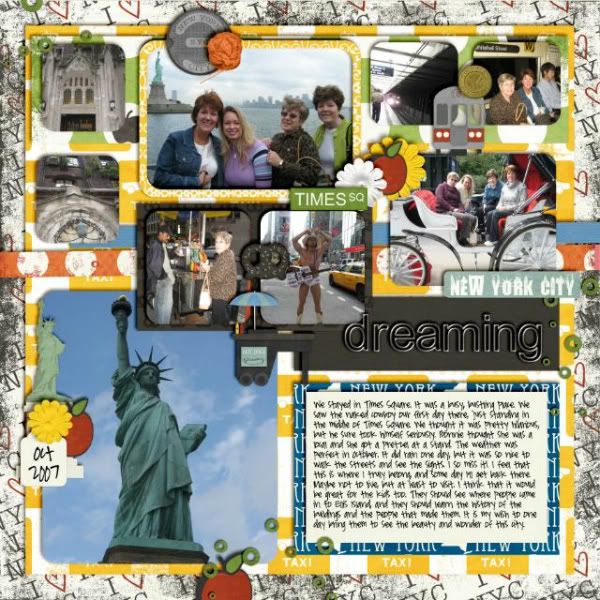 The New York pieces are on sale right now over at ScrapMatters, so head on over and check it out! Happy scrapping and dreaming of places you want to go to!