If you're looking for the park hopper blog train....scroll down....
Liz has a fabulous new fall kit out today. What I love about it is the wonderful colors, it is not the usual fall colors that you think of. It is so soft and vibrant all at the same time!
Here's what I made with this kit. I thought it was perfect for the fall photos that I took of the kids.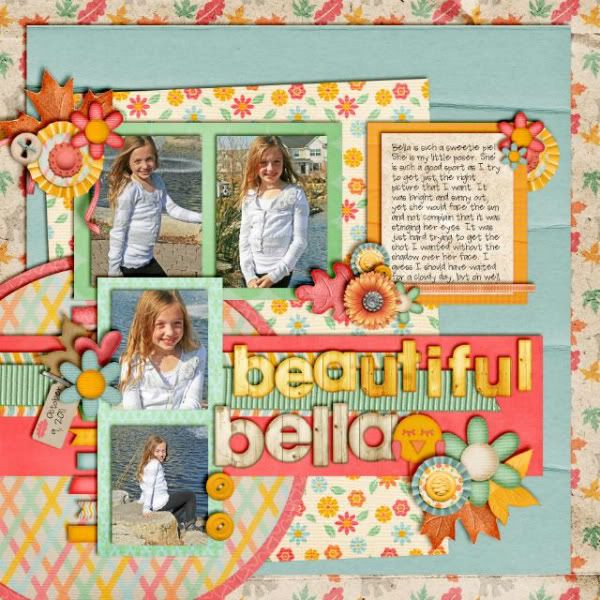 It's on sale right now over at ScrapMatters. You won't want to miss it! Happy scrapping!