Inspirations from Day has a new collab with Plum Dumpling Designs out today. It is seriously spooky! I love the more mature feel to it, especially since I adore scary movies and all things terrifying!
And Day also has a new freebie to go with it on her
blog
.
Here's the page that I made using the word art and the kit.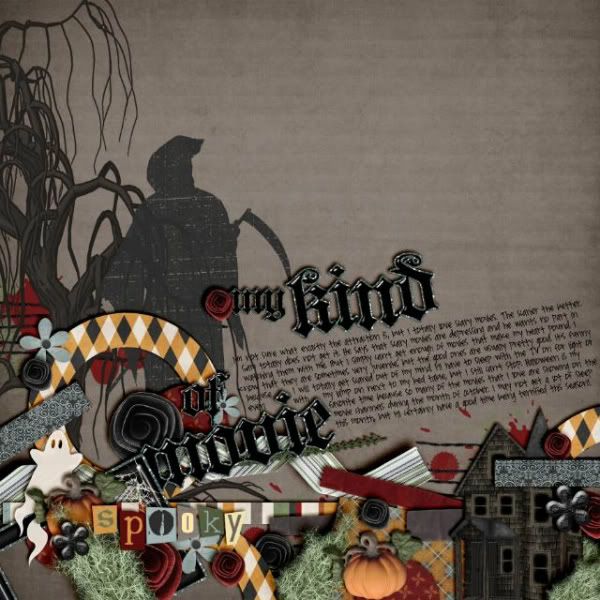 It's on sale right now, so grab it if you dare! Happy scrapping!